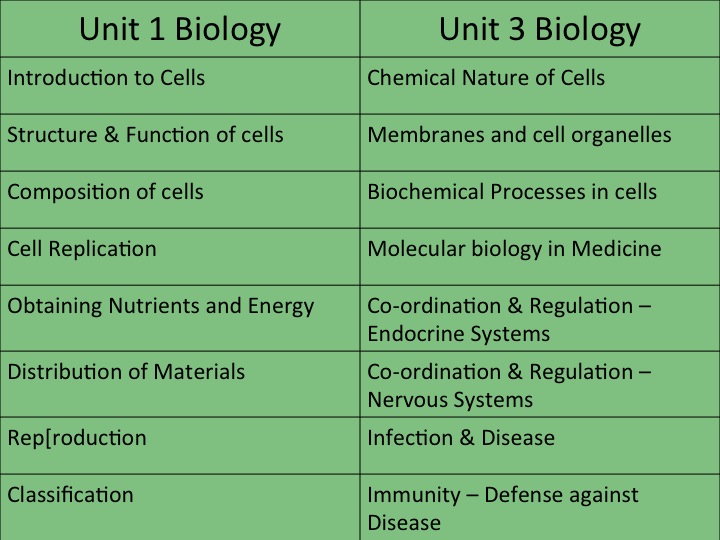 There are several strategies you can use to revise for mid-year exams – here are just a few:
Use the Hawkesdale Biology Quizlet Class to revise terms and definitions for each chapter
Copy and revise the Slideshows I have saved in the Year 11 and Year 12 Biology class folders (Student Public Drive)
Create a set of study notes with the Chapter headings, diagrams and key concepts. These will be very useful at the end of the year for revision too.
Create mind maps that link each of the main concepts – use colour to help you remember.
Use the posts in this blog to review YouTube videos and other resources for each chapter.
Past exams are a good indication of the standard of questions you will be asked – do as many as you can reasonably cope with! Use questions you find difficult as a guide to what you need to study more of.
Create flow charts and posters for the wall at home of concepts that can be represented diagrammatically.